Why you need a
Financial Plan
Financial Planning isn't all about budgeting, investing or saving money. It's about putting every aspect of your personal life together and creating a plan to meet your personal and financial goals.
Having a plan is essential to get the maximum out of your hard earned money and the first step in your journey to Financial Wellness.
The benefits of a Financial Plan may be different for eveyone, but the end goal is the same. To ensure you meet your goals, whether they be short or long term, whether it's getting mortgage ready, savings for childrens education, ensuring you and your family are protected, or simply to meet your financial goals by retirement… We will ensure you are managing your money efficiently to meet your goals and avail of tax-back opportunities where possible. Not to forget, protecting against the worst case scenarios.
This ensures absolute peace of mind that your future expenses have been planned for adequately and your financial plan will cover all eventualities, incorporating the correct mix of investments, protection and savings to achieve your financial goals.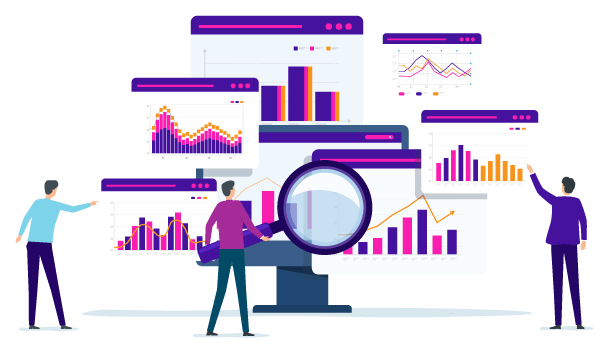 Goals you should be aware of when considering a Financial Plan:
Accumulate wealth & overcome inflation 
Saving in banks almost have negative interest rates due to inflation. Having Savings & Investments plans is essential if you ever wish to get a return on your money and grow your wealth.
Manage your cash flow & debts 
Correctly managing your income is one of the primary goals of a financial plan. You need to be aware of where you are spending your money and is it essential? Is your funds extinguised by months end? Managing debts and loans can seem daunting but we have many strategies to overcome these quite quickly, leaving you with the essentials & money to save or invest for your goals.
Protect against unforeseen circumstances 
Nobody ever wants to think about "worst case scenario", but that should be part of your plan. If you have a Mortgage for example, if you pass away your Mortgage will be paid off. But what if you become sick or injure yourself and you're unable to work? Have you got Income Protection? Even if you don't have a Mortgage, would your household survive without your income? Taking into account hospital bills & treatment to recover your illness or injury. This is all taken into account in your Financial Plan.
Previous Pensions
Have you a pension from a previous employment. If so, do you know how it's performing? Did you know you can transfer this money to your own name and drastically improve your investment options and gain accessibility to your funds.
Many of our clients find it difficult to track multiple previous pensions, allow us to track down any previous pensions you have, putting you back in control of them & ensuring they are performing to their maximum potential.
Retirement 
Will you get the life you want to live? – Retirement goals are different for everyone, buy your goals may change depending on your age. It's never too early or late to start planning for your retirement. Having a pension is one of the most important investments you can make. You can also obtain tax relief at your marginal rate of tax on your pension contributions every year.
Why choose LowQuotes Financial Planning?
Choosing us for your financial plan gives you access to our state of the art online financial planning software, allowing you to visualise your current financial future vs multiple proposed solutions to meet your short and long term financial goals.
Not only do we have access to every insurance company in Ireland, we have access to multiple mortgage lenders, allowing us to find you the cheapest insurance policies in ireland and the lowest fixed rate term available for your Mortgage. Saving you money every month to either invest or enjoy.
We support you throughout the entire process from start to finish, and will provide you with regular fund updates on any new investment policies.
Your award winning
financial planning partner
Helping you design
the future you want.
Building a strong relationship with our clients throughout their lifetime is our core value.
We believe it's essential for every aspect of a clients financial outgoings be planned & managed carefully such as cashflow, mortgages, protection, retirement & investments. 
This ensures a clients financial goals can be effectively met. 
If you have a specific requirement in mind – we also have specialist advisors in each financial product willing to assist you.