Please note we operate an out of hours service for any of your urgent policy enquiries.
*€30 One4All Vouchers applicable to policies over €30 per month.
Complete Your Application
Free Will Kit Worth €120
€30 One4All Voucher*
30% Discount
Zero Broker Fees
Protecting your family is always your first priority. Your spouse and children are the most financially vulnerable when loss of life occurs. You will have the option to be fully advised before you complete your application. You can apply & sign online or over the phone.
Read More
Free Will Kit Worth €120
€30 One4All Voucher*
30% Discount
Zero Broker Fees
Buying or building your new home ? Your lender legally requires this policy. Compare all mortgage protection providers in an instant. Apply online or by phone. Same day approval. Policies now cover both persons insured in their own right. This means double insurance at half the cost. Giving you fully comprehensive cover for your mortgage.
Read More
Free Will Kit Worth €120
€30 One4All Voucher*
30% Discount
Zero Broker Fees
Your income is your greatest asset. Protect it and you will be able to meet your families financial needs throughout your working life. If you were unable to work due to an accident, sickness or disability your household would be severely affected. You can claim full income tax relief on your premium of 20/40% Apply and sign online.
Read More
Serious Illness Protection
Free Will Kit Worth €120
€30 One4All Voucher*
30% Discount
Zero Broker Fees
Pays a lump sum benefit in the event you are diagnosed with a Specified Serious Illness. Always having comprehensive insurance covering the most amount of illnesses will be our advice. Having the best product on the market can be the difference between your policy paying out on a covered condition versus not being covered at all. Apply entirely online or by phone.

Read More
Free Will Kit Worth €120
€30 One4All Voucher*
30% Discount
Zero Broker Fees
A type of life insurance benefit designed to pay an agreed amount towards your funeral costs, at a set premium that would not change during the term of the policy. We also understand that price, advice and convenience is crucial while completing your application. You can apply and securely sign your application online or over the phone with our guidance.
Read More
Free Will Kit Worth €120
€30 One4All Voucher*
30% Discount
Zero Broker Fees
If you died would your family have sufficient funds to pay for their financial needs? Would there be savings in place to clear loans, bills and funeral expenses leaving your family debt free? This plan guarantees you secure savings. You can choose free life assurance following a specific period. You can take a lump sum & end your policy following a specific period.
Read More
*€30 One4All Vouchers applicable to policies over €30 per month.
Lowest cost Life Insurance in Ireland. Simple.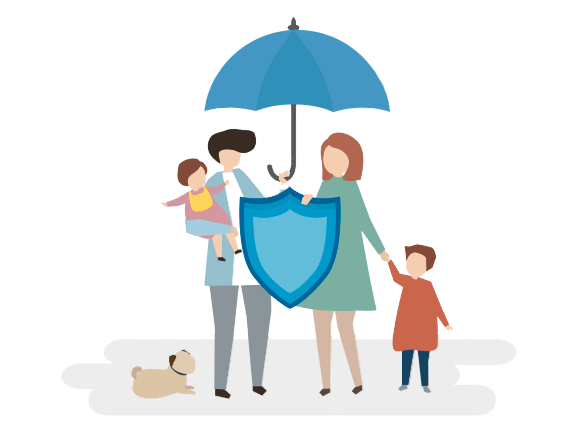 We guarantee you the lowest quotes in Ireland by searching all insurers for the lowest premium. We will display a cost comparison for you, and you can Apply online or over the phone.
We can price match any insurer in Ireland. Why pay extra money when you don't have to? Your premium will also never increase over its entire term.
It's as simple as:
Enter your details

Get your quote

Complete your application
Find you the cheapest quote, saving you the effort.
LowQuotes are connected with all the insurance companies in Ireland to ensure that you get the best life insurance cover, at the lowest price possible. We charge you nothing.
These are Irelands largest, longest standing and most trusted life insurance companies. These companies want to provide you with the most comprehensive Life Insurance, Mortgage Protection, Serious Illness & Income protection policies.
These companies also provide some very beneficial additional extras such as: Hospital payment benefit, Accident weekly income benefit, Surgery benefit, Specific cancer cover benefit, and the all-new Multi claim protection policy from Royal London.
Price & Advice
We also understand that price, advice and convenience is crucial while completing your application, discounts of up to 30% are available on specific Life Insurance policies. Double cover is free of charge on Mortgage Protection. Guaranteed cover again on Non-Whole of Life policies up to 90 years of age.
Price match promise
These prices cannot be beaten as we have a price match and price promise system in place to protect against you having to pay more than necessary for your policy.
See what some of our loyal customers say about us.

Alana Murphy
15:46 21 Feb 20
Got a quick and simple quote on line, Shane was very helpful the full way through the process of taking out two policies. He answered the questions I asked, listened to me, the client and came back to me in a quick and efficient manner. It was great to be able to deal with a person who was knowledgeable as well as personable. The added bonus was contact at the end of the phone after 5pm! Thank you for all your help.

Collette Reilly
18:21 20 Feb 20
Just got my mortgage insurance with Shane - very professional, efficient and a pleasure to deal with. Thank you.

Caroline Fogarty
20:16 13 Feb 20
Found lowquotes online. Filled out form and got call back from Shane who was very friendly and easy to deal with. Very good price and very speedy process. Would highly recommend 👍

Max Nesterov
13:44 10 Feb 20

angela mcgee
11:34 05 Feb 20
Very easy to deal with and very competitive prices . Dealt with Claire and found her very pleasant efficient and very cooperative. Got a great quote on life assurance and would highly recommend this company

Lee Martin
07:45 22 Jan 20

Pamela Sage
20:21 17 Jan 20
I recently found LowQuotes online. I had been to my bank that day to discuss Serious Illness cover and had agreed a plan and monthly premium. That night, just out of interest I followed the steps online to get a quote for the same package with LowQuotes.ie. The exact same policy was €10 per month cheaper than going through the bank. Needless to say I contacted my bank the next day and halted the policy. Nicola in LowQuotes was very helpful and prompt to send all the paperwork. All done over the phone. Delighted!!

Aidan Kelly
20:02 17 Jan 20
Great quote, easy to deal with and very friendly.


I found my advisor Elaine extremely helpful. She helped me to make an informative decision on a suitable life insurance policy for myself. She was very patient and understanding. She also helped me to choose a policy that was suited to me and also that I could afford.

Eddie McGee
14:47 17 Jan 20
Very easy to deal with and very happy with my quote.

Shaun donohoe
14:36 17 Jan 20
Very professional and efficient service delight with them team would highly recommend them

Elaine Rohan
14:21 17 Jan 20
We dealt with Claire, she explained everything in detail to us & made it all very easy, followed up with calls & helped us out with an issue on starting dates for our new policy, ended up to our advantage too. Would def recommend lowquotes.

Greg Hayes
13:53 17 Jan 20
Fast , efficient and easy to deal with

Aileen Fitzpatrick
13:51 17 Jan 20

Lindy Mooney
13:24 17 Jan 20
Highly recommend! We lost our Mother in November and hadn't realised just how expensive funeral costs are. It made us realise that we needed to put something in place should something happen to us. I found Low Quotes online and requested a call back. Claire got in touch straight away and gave us great advice and a really competitive quote for our requirements. She walked us through the information needed for the policy. Claire was very helpful, understanding and made everything straight forward. I would highly recommend Low Quotes for reliable, quick and excellent service! Thanks so much for all your help Claire and also Nicola for the follow up call to make sure we had received all the documents and were happy with everything.

Pat O'Flaherty
13:13 17 Jan 20
Got great advise and good value for money on life cover

mary scally
20:02 05 Dec 19

Robbie Cronin
14:53 28 Nov 19
Brilliant service. Cant believe how helpful and simple they made everything.Kept me fully updated with all aspects and what option i had were clearly explained. Follow up calls to make sure i had received everything and i was happy with what i wanted. Cannot ask for a better service and you'll be able to rest assured everything is exactly what you want, at an unbelievable price.

RAzvan Lazar
14:28 28 Nov 19
Very pleased with them in the phone and services that they offer. Unbeatable quote all in very happy customer
LowQuotes.ie is a very professional brokerage who made the process of having adequate life insurance a pleasant and easy experience for me and my family. Through their research I was able to find the cheapest premium in the market for the same benefits with a leading Provider. Their customer service and consultation process was exceptional. Many Thanks Folks.
I would gladly recommend LowQuotes.ie to my friends or anyone who might be interested in great value life insurance quotes. The team personally handled my Mortgage Protection Policy and was especially responsive to my needs. I was equally impressed with the low cost of my life insurance policy and delighted with the savings I made on my previous policy. Thanks Guys.
I made an online query to LowQuotes.ie after my policy jumped in premium overnight. They were very friendly and explained in simple language the difference between a reviewable policy that can have premium rises and a fixed cost policy where the premium will never change. Now I can rest assured that my premium will never rise and that the price of protecting my family will never be too costly.
Home
was last modified:
February 3rd, 2020
by