You find the house, we find you the lowest rates.
We'll take care of it for you.
Meet our team of expert Advisors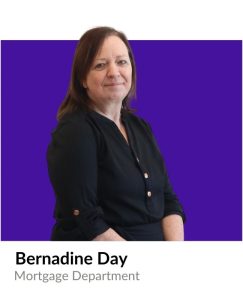 Our Online Moving Home Mortgage Process
Enter your details
Your dedicated award winning mortgage advisor will guide you
through your application.
Log In
Log in to your digital application portal & upload your documents.
Approval
Fast-track Mortgage Approval
Uday Bashaboina
★★★★★
Best deals for mortgage protection. I recommend "low quotes". Time saver as there wont be any queue/call waiting if you want to talk to them. It is a direct phone which rings and they answer straight away. Talking to Alison was really great to deal with. Money saver compared to other insurance providers.
Jack Coldrick
★★★★★
I reached out to LowQuotes.ie in relation to securing mortgage protection. I spoke with one of their financial advisors - Colin Bailey who was incredibly helpful, insightful and transparent. I'm not well versed on these things and he took the time to explain everything in detail and ensure I was comfortable moving forward. Thank you Colin! I'd highly recommend LowQuotes.ie.
Martin
★★★★★
I would like to thank Richard from lowquotes for helping me find mortgage protection, I was very stressed because I was refused already but Richard made everything stress free and as I work office hours it was no trouble for him to arrange a meeting to suit my needs, everything was done efficiently and smoothly and all email communication was quick, thanks for your help Richard it's really appreciated
Sheehan Sinha
★★★★★
Had a really great experience with low quotes. Big shout-out to Richard Westman who was extremely professional and helped us through out mortgage protection process very easily. We didn't have to worry about anything. I would recommend low quotes and go through Richard. Really great guy and extremely helpful.
ornaith o'riordan
★★★★★
We dealt with Colin and he was absolutely brilliant. Everything was explained perfectly and quickly and he made the process of getting our mortgage protection so quick and easy.Would 100% reccommend LowQuotes.ie and ask for Colin!
Paulo Sousa
★★★★★
I recently had the pleasure of engaging with Dylan for insurance and mortgage protection services, and their commitment to outstanding customer service exceeded my expectations!When I reached out to inquire about insurance and mortgage protection options, he demonstrated an unwavering commitment to providing exceptional customer service with personalized attention, clear communication, and expertise.I confidently recommend Dylan to anyone seeking reliable and customer-focused insurance and mortgage protection services. His dedication to providing exceptional customer service truly sets them apart!
It doesn't matter what your current situation is or what state of the moving home process you're in. We will always offer expert advice to make the process of applying for a Mortgage seamless and straight forward. 
No matter how stressful you find moving home.. We're always only a phone call away to help.
How to get started - Moving Home Mortgage
When Moving Home, We've made it easier than ever to get started with your Mortgage. All you have to do is enter some quick details and one of our award-winning Mortgage advisors will get in touch with you. After your call you will be sent a link to our state-of-the-art online application portal, which streamlines the mortgage switching process, allowing you to upload your documents and get the approval online for your new mortgage.
Moving Home Mortgage Video Tutorial
Watch how seamless and straight-forward Applying for your new mortgage is, getting you on your way to moving into your new home. In under 10 minutes you can complete your mortgage application. All with guided assistance from your very own dedicated award winning Mortgage advisor.
Want to get started? Need more advice?
Speak with one of our Expert Mortgage Advisors simply filling in your details and our Mortgage team will contact you on the time and date you select and assist you with your Mortgage query.