Switch your Mortgage to a lower rate and save up to €20,000.
Switching can help you save thousands, which could also be used for home improvements, debt consolidation or reduce your mortgage term.
Meet our team of expert Advisors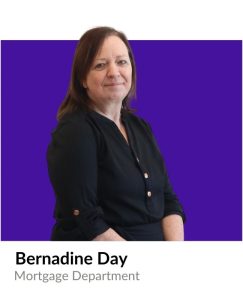 Benefits of choosing LowQuotes
Our 3 Step Switching Process
Book a switching appointment
Enter some quick details & book your switching appointment with our award-winning advisors.
Log In
Log in to your digital application portal & upload your documents. With full guidance from your dedicated Mortgage advisor.
Online Approval
Fast-track Mortgage Approval
Uday Bashaboina
★★★★★
Best deals for mortgage protection. I recommend "low quotes". Time saver as there wont be any queue/call waiting if you want to talk to them. It is a direct phone which rings and they answer straight away. Talking to Alison was really great to deal with. Money saver compared to other insurance providers.
Jack Coldrick
★★★★★
I reached out to LowQuotes.ie in relation to securing mortgage protection. I spoke with one of their financial advisors - Colin Bailey who was incredibly helpful, insightful and transparent. I'm not well versed on these things and he took the time to explain everything in detail and ensure I was comfortable moving forward. Thank you Colin! I'd highly recommend LowQuotes.ie.
Martin
★★★★★
I would like to thank Richard from lowquotes for helping me find mortgage protection, I was very stressed because I was refused already but Richard made everything stress free and as I work office hours it was no trouble for him to arrange a meeting to suit my needs, everything was done efficiently and smoothly and all email communication was quick, thanks for your help Richard it's really appreciated
Sheehan Sinha
★★★★★
Had a really great experience with low quotes. Big shout-out to Richard Westman who was extremely professional and helped us through out mortgage protection process very easily. We didn't have to worry about anything. I would recommend low quotes and go through Richard. Really great guy and extremely helpful.
ornaith o'riordan
★★★★★
We dealt with Colin and he was absolutely brilliant. Everything was explained perfectly and quickly and he made the process of getting our mortgage protection so quick and easy.Would 100% reccommend LowQuotes.ie and ask for Colin!
Paulo Sousa
★★★★★
I recently had the pleasure of engaging with Dylan for insurance and mortgage protection services, and their commitment to outstanding customer service exceeded my expectations!When I reached out to inquire about insurance and mortgage protection options, he demonstrated an unwavering commitment to providing exceptional customer service with personalized attention, clear communication, and expertise.I confidently recommend Dylan to anyone seeking reliable and customer-focused insurance and mortgage protection services. His dedication to providing exceptional customer service truly sets them apart!
Switch Mortgage Provider & Save
It doesn't matter who your current provider is, or if you want to save money on your repayments or keep your repayments the same to clear your Mortgage early… There has never been a better time to switch to a long term fixed rate. Especially with interest rates continually on the rise.
We are a market-leading online mortgage broker in Ireland and we will always offer expert advice to make the process of switching Mortgage seamless and straightforward. We compare Ireland's mortgage providers so that you don't have to. Switch and save today, we're always only a phone call away.
When switching mortgage, we've made it easier than ever to get started saving money by switching to a lower interest long term fixed rate.
All you have to do is enter some quick details and one of our award-winning Mortgage advisors will get in touch with you. After your call you will be sent a link to our state of the art online application portal, which streamlines the mortgage switching process, allowing you to upload your documents and get approval online for your new mortgage.
Alternatively you can call our Mortgage department directly on 057-86-01299.
Mortgage Switching Calculator
What you require to switch Mortgage
Before Applying
When switching mortgage, before you book your appointment with our mortgage advisors, you will need to know how much is still owed on your existing mortgage and your remaining term. More importantly you will need to find our either
Your current mortgage repayment per month or 
Your current interest rate.
You can easily find this information out from your more recent mortgage statement or by calling your mortgage lender.
Lastly you will need a rough current estimate of the value of your property.
When Applying
After you answer some personal questions in our online application portal, you will be required to upload supporting documents for your switch. You can watch the online application process in our video by clicking here
These are as follows (in no particular order) –
Proof of identity
Proof of your household income
Proof of address (dated within the last 3 months)
6 months bank statements, including any loans or credit card statements.
Evidence of savings, if applicable
Last 3 payslips
Current employment status – Proof of permanent, contract, part-time employment
What's next in the Mortgage switch journey?
House Valuation
You will need to have a valuation done on your home, so your new mortgage lender knows how big your mortgage is in comparison to the value of your home (LTV rate). The more equity the better. The fee for this will only be around €150, so don't sweat it! We can recommend someone when you are looking to switch.
Conveyancing
You will need a solicitor (we can help with this also). This is to take care of conveyancing and legal documents. They will go through the loan offer in detail to confirm the rates and terms of the loan offer are exactly what you have agreed to with your new lender. 
Mortgage Protection
Don't worry – we've also got this covered for you! With the highest discounts available in Ireland and price match, price promise in place – we simply can't be beaten on price. We will always recommend you get this as soon as possible in your mortgage journey, as there are many factors that can prevent you from getting cover.  See how much it will cost here with our online quote comparison
It's also important to cancel your old Mortgage Protection cover after your new policy is live.
Set up new direct debit
When your mortgage gets approved, you will be asked by your lender to complete a direct debit form, allowing them to collect payment from your bank account.
And that's it! Happy savings!
Our Online Switching Platform
Watch how seamless and straightforward Switching your mortgage is. After your initial call with us, In under 10 minutes you can complete your switching application. All with guided assistance from your dedicated award-winning Mortgage advisor.
How popular is it to switch mortgage?
Every year we're seeing more and more people switching to a long term fixed rate, usually for the savings. But most importantly because interest rates are on the rise and even though your repayment might be affordable now, by the time your fixed rate ends (if it already hasn't).. The rates will be much higher.
In Q1 2022, There was 9,910 drawdowns valuing €2.51 billion. Of which, 1,762 was switchers/re-mortgage (€462 million). 
In Q1 2021 there was 9,091 drawdowns valuing €2.14 billion. Of which, 1,380 was switchers/re-mortgage (€334 million).
This is a QoQ increase of 9.3% in drawdown value and also 9.3% in volume. In comparison the increase YoY in volume is 27.7% and 38.6% in value. This tells us that more and more people are becoming aware of how easy it has become to switch mortgage provider.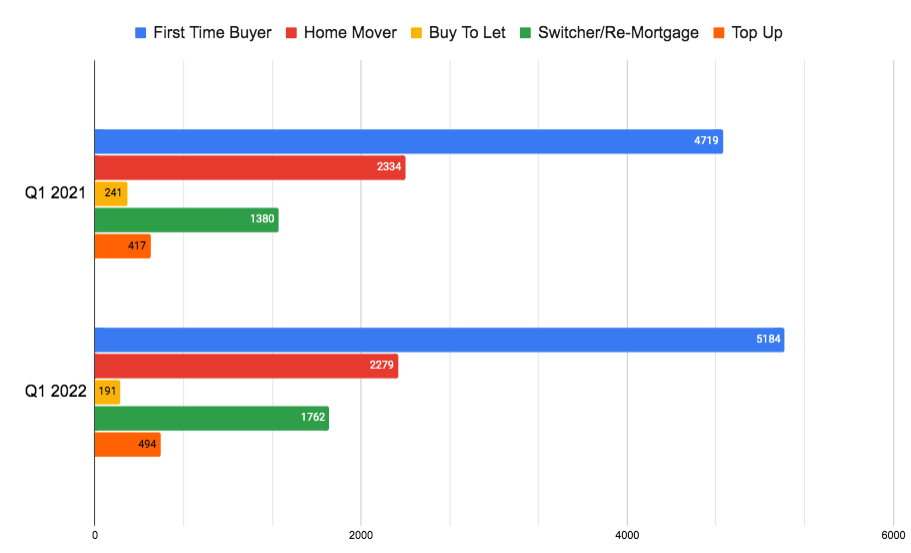 Want to get started or require more information?
Book an appointment to speak with our Expert Award Winning Mortgage Advisors by clicking Book a switching appointment and simply fill in your details and our award-winning Mortgage team will contact you on the time and date of your choosing, assisting you on your Mortgage switching journey. After your call you will receive a link to our Online Mortgage switching portal, allowing you to upload your documents & get approval online.