Pension options tailored to your needs when retiring soon. 
We'll take care of it for you.
Meet our Team of Expert Advisors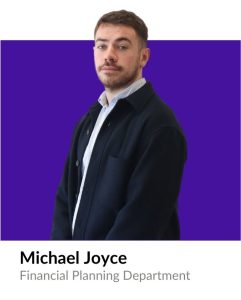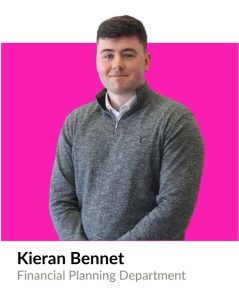 Your tax-free lump sum
 Annuities
  ARF
 Best time and procedure to drawdown your pension
How can benefits be taken?
Lump sum – Tax free up to €200,000
Taxable Lump Sum
Approved Retirement Fund
Purchase Annuity
Tax free lump sum on Retirement
When retirement benefits are taken, the individual can first take up to 25% of the fund as a lump sum, which is tax free subject to a limit of €200,000 on all tax-free lump sums taken by that individual from all pension arrangements since 7th December 2005.
The Balance can then be used for –
Buying an Annuity

Investing in an ARF 

Taking a taxed lump sum
An annuity is a single premium insurance policy where, in return for a lump sum payment, the selected life insurance company guarantees to pay a specified level of regular income for entire life of the individual insured by the policy.
A single life annuity ceases on the death of that individual, apart from outstanding payments under the guarantee period (if applicable).
An annuity can provide a continuing payment of part or all of the annuity to a nominated person, typically a spouse, following the individual's death; this is called a joint life annuity or an annuity with a reversion, i.e. part or all of the annuity 'reverts' to another individual following the death of the individual who took out the annuity.
E.g. James is now 65 years old and a RAC fund of €200,000. Taking €50,000 lump sum, purchasing an annuity for €150,000. This guarantees €6000 for the rest of his life, with a guarantee of 5 years. If James dies 3 years later, €6000 per year will be paid to James' estate for two years. Or pay the outstanding to his estate.
Approved Retirement Fund (ARF)
An Approved Retirement Fund is a personal investment account into which an individual can (in certain circumstances) transfer part of their retirement fund, instead of using those funds to buy an annuity or take as a taxable lump sum. The balance of an ARF on death is paid to the holder's estate.
The ARF owner can withdraw funds from the ARF whenever required. There is no maximum rate of draw down from an ARF. An individual can withdraw the full balance in an ARF at any time.
Any withdrawal made during the lifetime of the ARF holder is subject to income tax under PAYE, USC and Class S PRSI (if under 66)
ARF Offers:
Tax free investment returns.

Option of lower annual taxable withdrawals.

Ability to pass the balance of the ARF to a spouse's ARF without any immediate tax charge.
Contact Us about
Retirement Options
Free advice from Industry leading experts.
Fill in your details to start planning your retirement with our Smart Pensions.
Or freephone us on
1800-828-800