Cover you, your spouse or your family.
Mortgage Protection Insurance
Cover your mortgage only.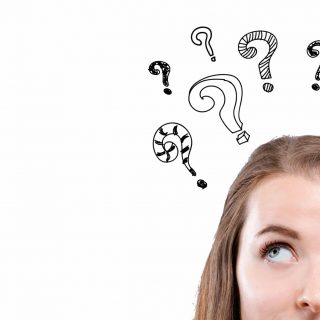 Life Insurance
Life Insurance is a secure investment for your family. Or simply to cover your funeral expenses. We compare every provider in Ireland in minutes.

You insure all the important things in your life. Such as your home, your car and your business, so why not insure your life and protect your family financially if you were to pass away?

Fill in some quick details for an online quote comparison, or speak to one of our Qualified Financial Advisors for more information.
Level Term Life Insurance
Level Term Life Insurance provides a tax free lump sum payment to your family in the event of your death. This is the most popular form of life cover.
Level Term Cover provides a fixed benefit & premium over a specified term. The cost and sum remain the same for the term of the policy.
If there is no pay out during the term, the policy ceases.  Although there is no cash-in value and only pays out on death of the individual during the term.. It provides peace of mind to you and your family that you are both
financially
safe during your term. (Max age 91)
With this policy, you can guarantee your loved ones receive the selected sum when you die. This will help to maintain their current standard of living, should the worst ever happen.
Convertible Term Life Insurance
Like Level Term, this provides a tax free lump sum payment to your family in the event of your death. The benefit and premium will still remain the same throughout the chosen term of cover.
A convertible option allows you to continue your policy after your term ends, for another specified term
. Or to change it to a Whole of Life policy, both without having to provide further medical evidence from your GP.
This is very
advantageous
, if your health deteriorated over the initial term. Because the availability of continued cover is still guaranteed. Convertible term's cost compared with Level Term is very little for what it provides. (about 5-10%) depending on Age and Smoking status.
An insurance plan that lasts for the policy holders lifetime, and is not limited to a specific term. When you die, the policy provides a lump-sum payment to your family / dependents. It could also provide money to cover your funeral expenses. Your policy will also pay out immediately if you get diagnosed with a Terminal Illness.
This policy costs
considerably
more than Term Life Insurance. Even with convertible option applied to the Term Life Policy.
Features
Advance Funeral Payment: For claims that get accepted but delayed due to probate. Royal London and Zurich will pay up to €10,000 to cover funeral expenses.
Guaranteed Insurability: You may wish to increase your cover. This can be up to 50% of the original benefit or €100,000 without underwriting. After certain life events such as getting married or having a baby.
Helping Hand Service: A Royal London only service. It supports families through difficult family circumstances. Such as: Serious illness. Chronic health conditions. Disabilities and Grievance by providing bereavement counsellors. Speech and language therapists. Second medical opinions. Therapy, massage and physiotherapy for Serious health issues.
Aviva Family Care: Short term counselling and carer support covering any family member over 18

. It helps with: Mental wellness issues. Relationsip breakdowns. Work related stress or the challenges of becoming a carer.
Aviva Best Doctors:

A network of over 50,000 medical specialists at your disposal. If you ever need a second medical opinion to help verify your diagnosis or treatment options. This can reduce the risk of any complications that arise from a misdiagnosis. This isn't only for life threatening illnesses. You can get advice for any chronic or troubling ailments that affect your quality of life. Even if the condition

was diagnosed

before you took out your Aviva policy.
Extra Cover Options
Children's Life Insurance: A lump sum benefit paid out on the passing of a child.
Accidental Death: Pays out even if your selected insurer is processing your application. Where the cause of death is an accident.
Terminal Illness Cover: If you get diagnosed with a terminal illness, your cover amount will

be paid

out immediately

.
Serious Illness Cover
Life insurance doesn't pay out on diagnosis of a Serious Illness. Unless you add a specified
additional
cover amount for Serious Illness Cover. This will result in a higher monthly premium.
When adding Serious Illness Cover, you have two options:
Accelerated Serious Illness:

On diagnosis of a specified serious illness, the selected Illness cover amount gets paid

. If you

subsequently

die during the term of the policy, the

remainder

pays out.
Example: If you selected €150,000 Life Cover and €100,000 Serious Illness Cover.. On diagnosis of a Specified Serious Illness – €100,000 pays out on diagnosis, €50,000 paid on death.
Standalone Serious Illness: You choose a Life Cover amount and a Serious Illness Cover amount

. On diagnosis of a Specified Serious Illness.. the selected Illness cover amount will get paid out. If you then die during the term of the policy – your full Life Cover amount would also get paid out.
Call us if you require Serious Illness Cover on your policy.
Life Insurance Indexation
Both your benefit and premium will increase
annually
at a set percentage. This is to protect against the negative impact of inflation on your cover amount. Call us if you require indexation on your policy.
Who can be covered with Life Insurance?
Single Life Cover
Only one person covered by the policy. If the individual dies within the term of the policy.. The cover amount gets paid to the policy holders estate or lender (Whichever selected).
Dual Life Cover
Both people covered
equally
under this policy. Dual Life Cover is a popular choice as it comes at no extra cost compared to Joint Cover. It pays out on both the first death and second death. Doubling the cover amount selected.
Joint Life Cover
Two people covered under a single policy. Joint Life Cover only pays out on one death.
Example: "Joint Life, First death" will pay out when the first named life dies. Nothing paid when the second person dies. If you currently have a joint cover policy, we

strongly

suggest you to review your Life Insurance.
Speak to a Life Insurance Advisor
Call us for free. We're always available to help.
Click on the Chat Button on the bottom for Live Chat with one of our Advisors.
Or fill in the form below and we'll call you back to help.