Nobody likes talking about your own death. The truth is the majority of people avoid the subject of death. While we all hope and often believe it won't happen to us, the reality is that people are affected by unexpected illnesses and premature death every day. That's why it's important to have a plan in place to protect you and your family.
When it comes to life insurance in Ireland, there are a lot of inaccurate ideas that ultimately stop people from considering it as an option. So we put together five common life insurance myths and misconceptions to help you make an informed decision on whether it's right for you or not.
I'm too young to think about life insurance
The best time to apply for life insurance is when you're young and healthy. The earlier you take out a policy, the less you will pay per month. If you leave it too late for consideration, life insurance will be more expensive not only because of your age, but also due to age-related illnesses and conditions that occur more frequently in people as they get older.
Another good reason for buying life insurance when you are young is that your premium won't increase for the length of the term you choose. Your premium will be locked in at a lower rate which means you will be making significant savings by acting now. Remember; every birthday that has passed, your quote will increase.
Insurance companies don't pay out
It's rare for life insurance not to pay out. Insurance providers don't pay out mainly because of non-disclosure. When applying, make sure you answer the questions about your health and lifestyle truthfully. Not being truthful might make the premium cheaper but it could void your policy entirely if you need to make a claim. 
Reports released by Royal London and Aviva demonstrating insurance claims in 2021 show the majority of life insurance policies in Ireland were paid out to families (shown below).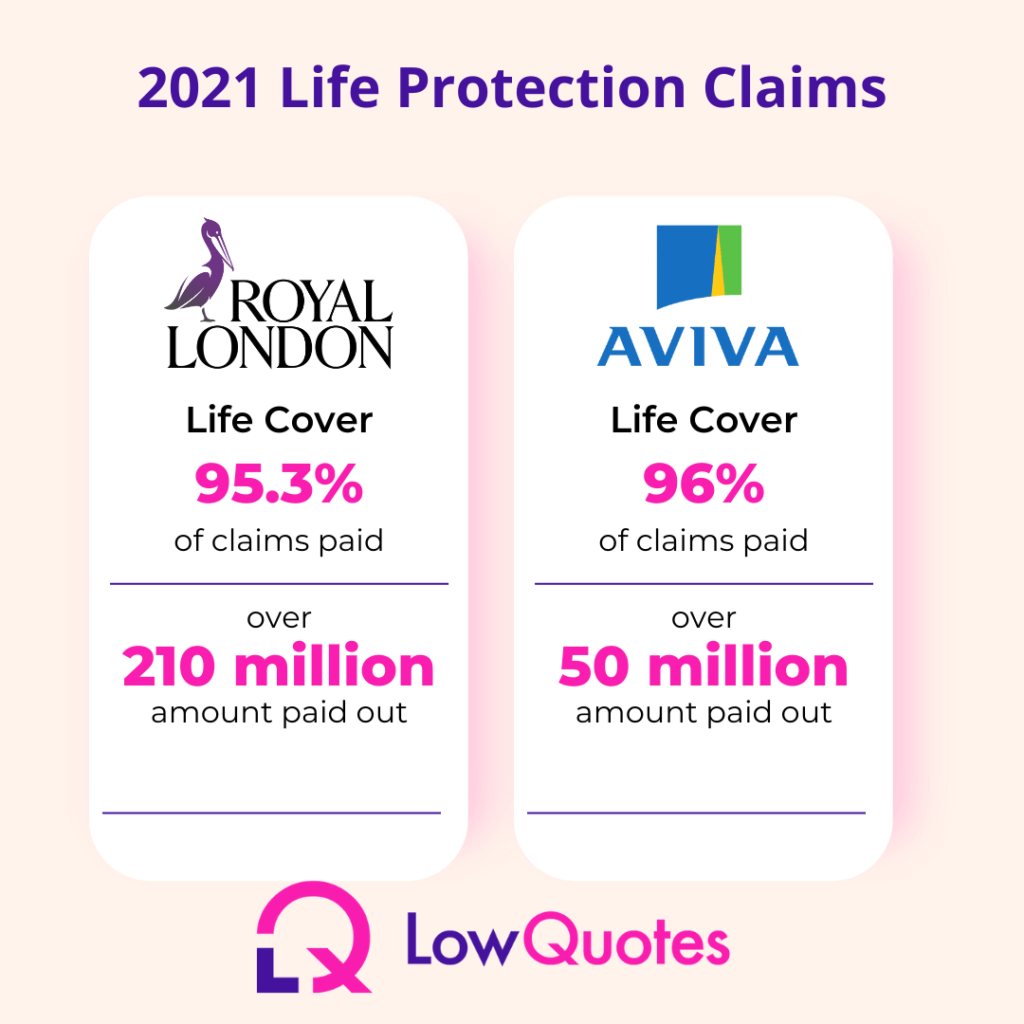 I have no children, so I don't need life insurance
There are several reasons you may want to consider buying life insurance, even if you don't have children. The purpose of life insurance is to replace a loss of income, so your family or partner is supported and can continue their lifestyle if you die prematurely.
The first good reason to consider purchasing life insurance is if you have a partner who depends on your income. She or he could use the payout to cover bills, pay for funeral arrangements, pay off a mortgage etc after you're gone. Or even if you have somebody depending on you such as a parent or a disabled adult sibling you should still consider a small life insurance policy. 
Another situation to consider is if you're a business owner with business partners or others who depend on your business income. Life insurance for all owners or partners of a business could keep the business going during a transition period.
After considering all scenarios if nobody would suffer due to your loss of income it makes sense not to purchase life insurance. However, you should still consider Serious Illness Protection. This insurance pays a lump sum benefit if you are diagnosed with a Serious Illness specified by the policy. Serious Illness Protection also can be built into your Life Insurance plan or provided as a stand-alone plan.
Another option is Income Protection, a cornerstone of every solid Financial Plan. Income Protection provides a replacement wage each month if you are suffering an illness or injured and you are unable to work. You can use the money to pay your mortgage, bills, or cover expenses that might build up such as medical treatment to help you recover from your illness or injury. 
Life Insurance is Expensive
Although the cost of life insurance will depend on multiple factors, as a rule of thumb the younger you are, the lower the premium rate is. With a tiny proportion of your income, you can put a financial protection plan in place to ensure you and your family would have the money needed in the case of an unexpected death.
Life insurance Cost in Ireland
Cover Amount: €250,000
Term: 25 years
Applicant: Non-smoker
Age: 30 years old
Provider

 

Life Insurance Premium

Zurich Life

€14.65 per month

Royal London

€15.15 per month

Irish Life

€17.23 per month

Aviva

€17.25 per month

New Ireland

€18.80 per month

I don't need life insurance because I get it through work
Some employers in Ireland offer life insurance policies as a benefit to their employees. This means that in the event of your death, your employer would pay three to five times your annual salary in a non-taxable lump sum to your family. However, you need to consider whether it meets your personal protection needs or not. 
To know if the cover is enough, as a rule of thumb, you need to multiply your income by ten and you are going to find the right level of life insurance cover. So if you have a life insurance policy through work you might need to purchase additional life protection from another life insurance provider or if your employer doesn't offer Serious Illness Protection with your plan, you could consider a standalone Serious Illness Protection policy.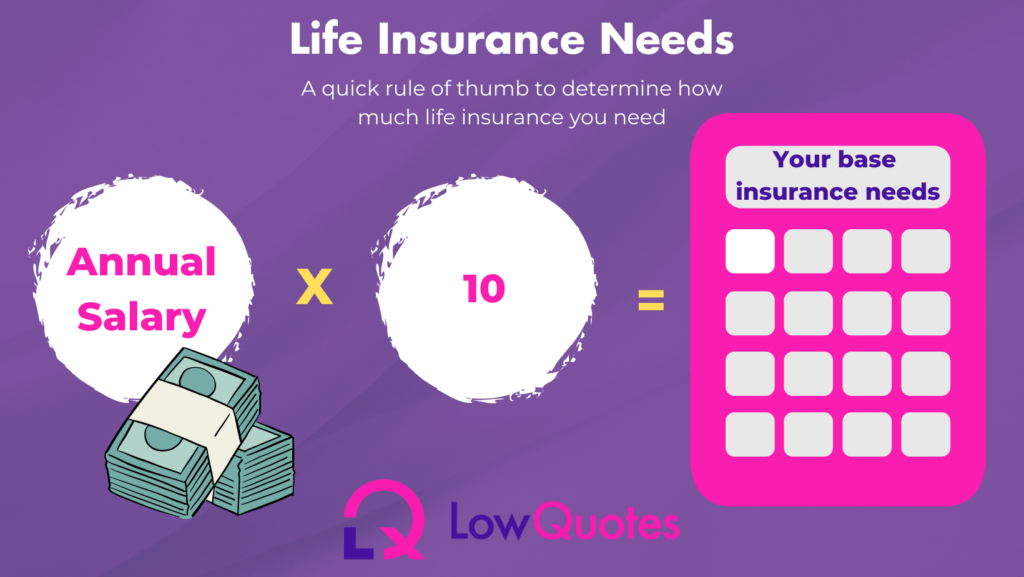 Why purchase life insurance in Ireland from LowQuotes?
No matter what your doubt is about life insurance, we are here to help you find the best cover to protect you and your family. By purchasing your life insurance with LowQuotes you will get the best price online because we provide discounts that aren't even available to other brokers. We offer up to a 30% discount and you can get a Free 'Will Kit' worth €120, and €50 Cashback on policies over €30 p/m.
LowQuotes is a market-leading online insurance broker in Ireland with a 5-star Google rating. We are proud to be awarded as Insurance Broker of the Year in 2022 as the result of our team's dedication to providing market-leading independent advice and exceptional customer service.
We provide a wide variety of financial services in Ireland such as Life insurance, Mortgages, Pensions, Financial Planning, Savings & Investments. If you have any questions about one of our services, feel free to contact us today.